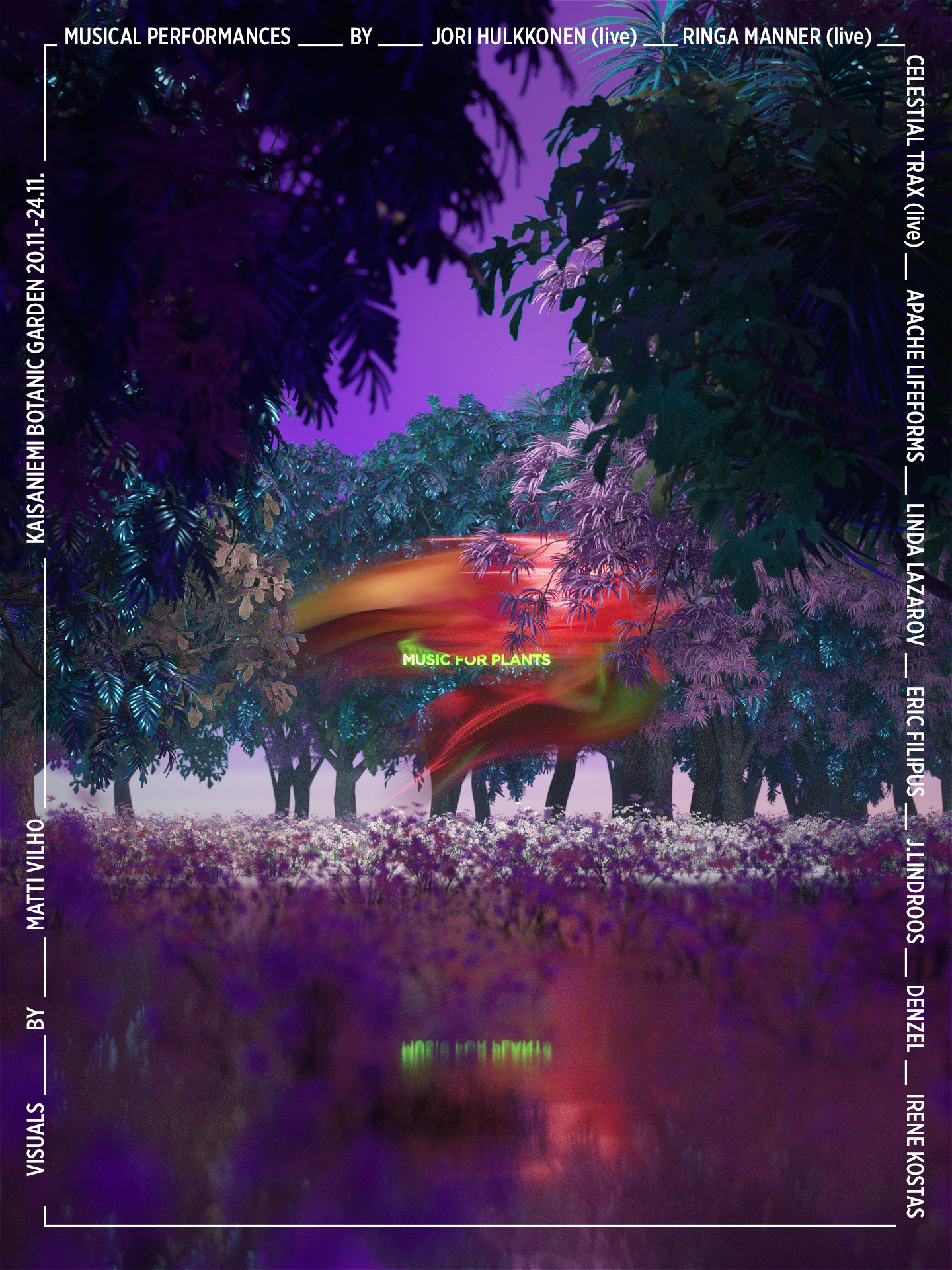 Soothing ambient music with light and video art in a rainforest amidst the darkest of autumn? Yes please.

Curiosity Trip: Music For Plants was an event series that took plant therapy onto a whole new level by transforming the Kaisaniemi Botanic Garden into a holistic art installation during 20.-24.11.2019. By using ambitious lighting, video art and ambient music, the visitors were engulfed in a relaxing and empowering journey to the plant kingdom. The historical greenhouses hosted various vanguards and rising talents of ambient music from Helsinki.

Visuals and video art by Matti Vilho, lighting by Mikko Törrönen, artistic direction and production by Joni Lindroos.